Increa­sing the inter­ac­ti­vi­ty and enga­ge­ment of e‑learning courses is a real chal­lenge for com­pa­nies. Whe­ther it's through gami­fi­ca­tion or the use of smart­phones, there are many ways to boost enga­ge­ment within your trai­ning courses. In this article, dis­co­ver how to increase the inter­ac­ti­vi­ty and enga­ge­ment of your trai­ning courses by deve­lo­ping new modules or by opti­mi­zing your exis­ting modules.
Video games: a great inspiration
Video games are capable of cap­tu­ring the atten­tion of players for many hours, even to the point of addic­tion. Trai­ning can the­re­fore be ins­pi­red by video games to increase inter­ac­ti­vi­ty and moti­va­tion of lear­ners. There are dif­ferent pos­si­bi­li­ties that you can imple­ment. First of all, serious games are cur­rent­ly used in many sec­tors of acti­vi­ty. This allows you to use games in an edu­ca­tio­nal way to faci­li­tate lear­ning. Serious games will allow you to make your lear­ners aware of the beha­viors they should adopt, the safe­ty rules of their job, new skills, etc. Through these games, you will put them in a real situa­tion, but in a play­ful way. The second option, which is also ins­pi­red by video games, is vir­tual rea­li­ty, also known as aug­men­ted rea­li­ty. Thanks to this tech­no­lo­gy, you can create a fic­tio­nal sce­na­rio to trans­mit skills or know­ledge. This remains a rather expen­sive trai­ning method since the acqui­si­tion of the mate­rial repre­sents a real invest­ment. But vir­tual rea­li­ty is an inno­va­tive and tren­dy tech­no­lo­gy, and it will bring a real added value to your training.
Depen­ding on your bud­get and objec­tives, you can gami­fy your entire trai­ning module or just a few parts to increase enga­ge­ment and atten­tion on cer­tain parts.
Social learning: a major trend
Social lear­ning is sim­ply trai­ning your lear­ners through group dis­cus­sions or sim­ply via digi­tal tools such as email or social net­works. Social lear­ning is an ideal trai­ning tech­nique to socia­lize your trai­nees and thus avoid iso­la­tion. Thanks to social lear­ning, lear­ners assi­mi­late bet­ter and fas­ter and their moti­va­tion is also increa­sed. You can use social net­works if you do not have a large bud­get to invest in a per­so­na­li­zed solu­tion such as a forum. Social net­works will allow you to share your trai­ning mate­rials and encou­rage exchanges bet­ween learners.
Example: Live Men­tor is an online trai­ning orga­ni­za­tion that trains its trai­nees remo­te­ly. To give a social and com­mu­ni­ty aspect to their trai­ning, they have crea­ted clo­sed groups lin­ked to their Face­book page so that all the trai­nees can exchange and conti­nue trai­ning with each other.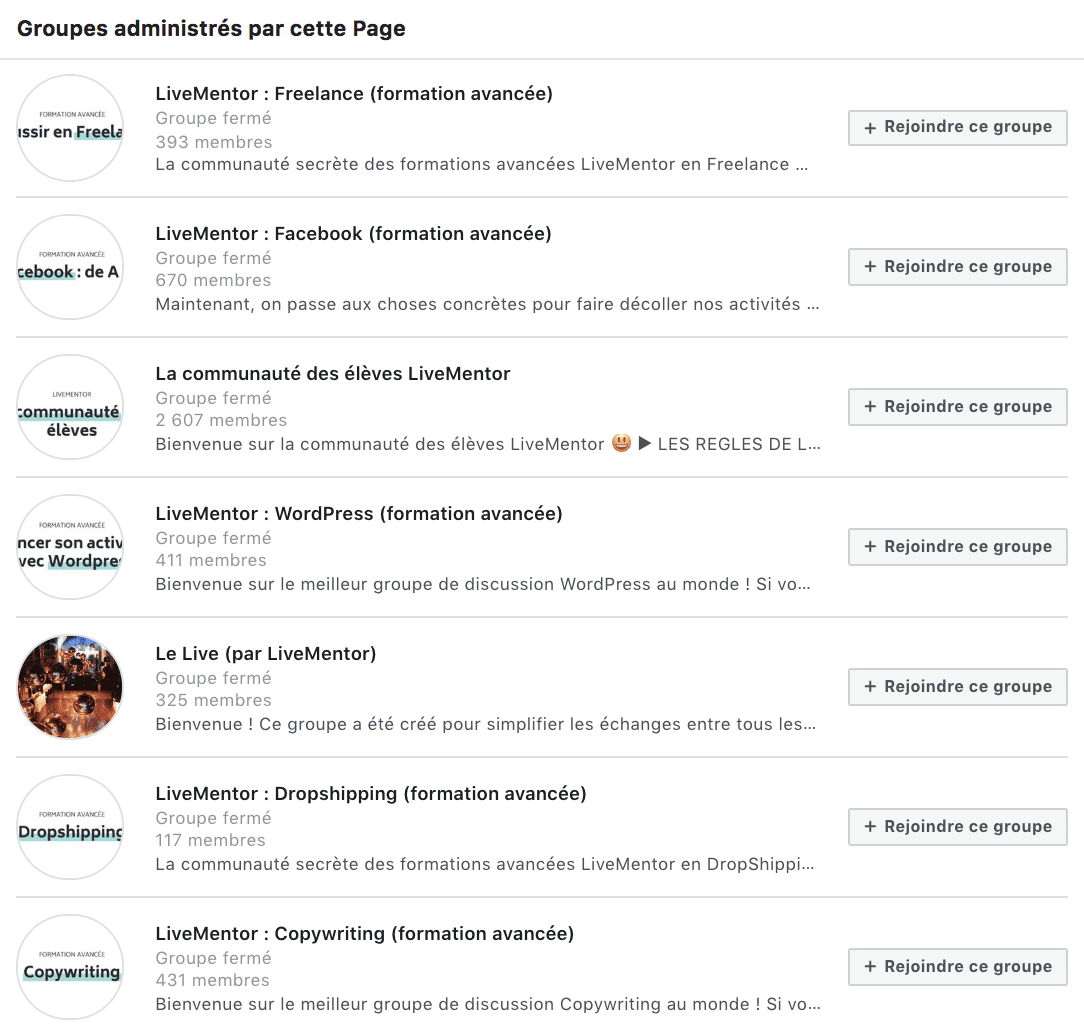 Facilitating access to training through mobile learning
Mobile devices are an inte­gral part of the dai­ly life of the new gene­ra­tions and even of the old ones actual­ly. But some stu­dies clear­ly show that "seniors" are also get­ting into new tech­no­lo­gies. Mobile lear­ning is a power­ful tool that allows all your lear­ners to learn whe­ne­ver they want from their mobile. 94% of the French popu­la­tion owns a mobile device (tablet or smart­phone), so it is neces­sa­ry to adapt your trai­ning content to these mobile devices so that the navi­ga­tion is fluid and the content is dis­played in the best pos­sible way (res­pon­sive design).