Increasing the interactivity and engagement of e-learning courses is a real challenge for companies. Whether it's through gamification or the use of smartphones, there are many ways to boost engagement within your training courses. In this article, discover how to increase the interactivity and engagement of your training courses by developing new modules or by optimizing your existing modules.
Video games: a great inspiration
Video games are capable of capturing the attention of players for many hours, even to the point of addiction. Training can therefore be inspired by video games to increase interactivity and motivation of learners. There are different possibilities that you can implement. First of all, serious games are currently used in many sectors of activity. This allows you to use games in an educational way to facilitate learning. Serious games will allow you to make your learners aware of the behaviors they should adopt, the safety rules of their job, new skills, etc. Through these games, you will put them in a real situation, but in a playful way. The second option, which is also inspired by video games, is virtual reality, also known as augmented reality. Thanks to this technology, you can create a fictional scenario to transmit skills or knowledge. This remains a rather expensive training method since the acquisition of the material represents a real investment. But virtual reality is an innovative and trendy technology, and it will bring a real added value to your training.
Depending on your budget and objectives, you can gamify your entire training module or just a few parts to increase engagement and attention on certain parts.
Social learning: a major trend
Social learning is simply training your learners through group discussions or simply via digital tools such as email or social networks. Social learning is an ideal training technique to socialize your trainees and thus avoid isolation. Thanks to social learning, learners assimilate better and faster and their motivation is also increased. You can use social networks if you do not have a large budget to invest in a personalized solution such as a forum. Social networks will allow you to share your training materials and encourage exchanges between learners.
Example: Live Mentor is an online training organization that trains its trainees remotely. To give a social and community aspect to their training, they have created closed groups linked to their Facebook page so that all the trainees can exchange and continue training with each other.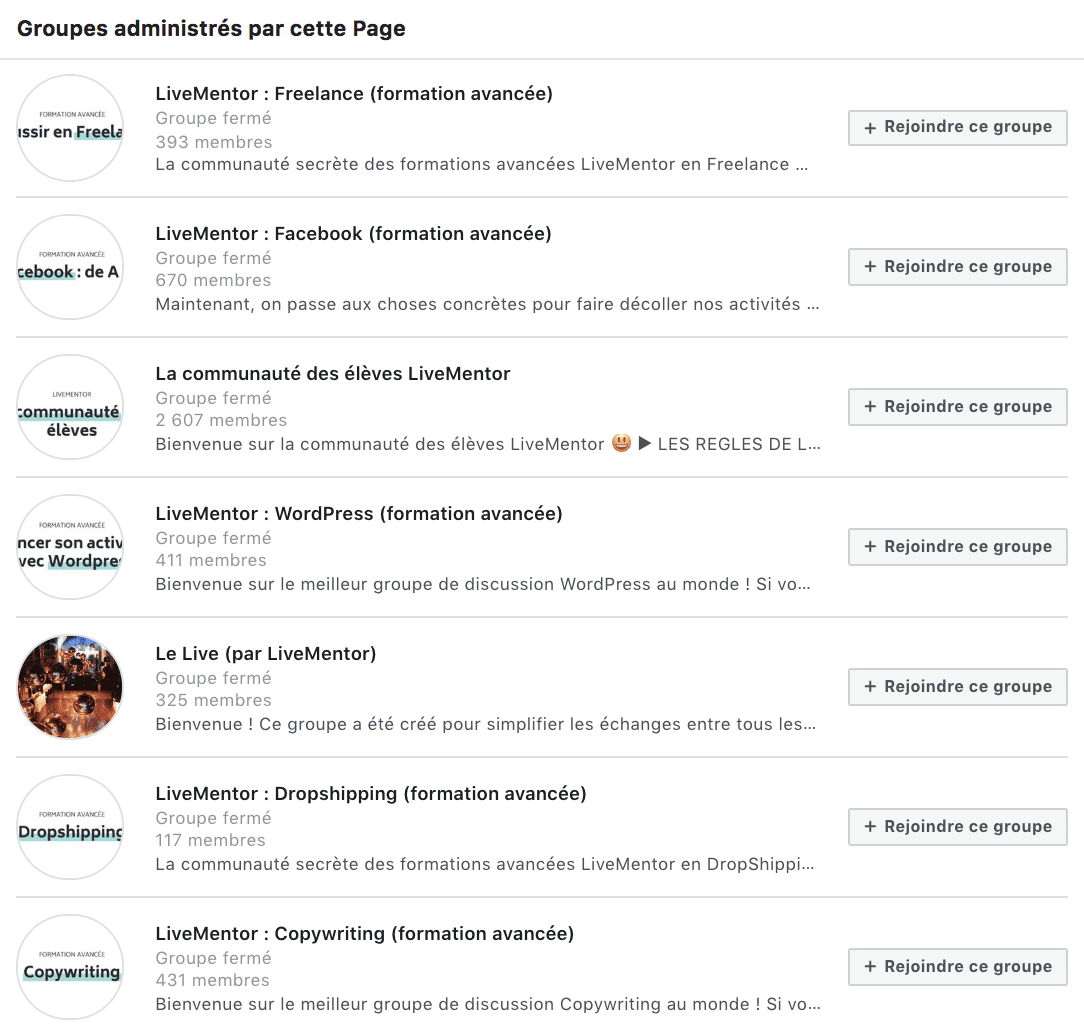 Facilitating access to training through mobile learning
Mobile devices are an integral part of the daily life of the new generations and even of the old ones actually. But some studies clearly show that "seniors" are also getting into new technologies. Mobile learning is a powerful tool that allows all your learners to learn whenever they want from their mobile. 94% of the French population owns a mobile device (tablet or smartphone), so it is necessary to adapt your training content to these mobile devices so that the navigation is fluid and the content is displayed in the best possible way (responsive design).